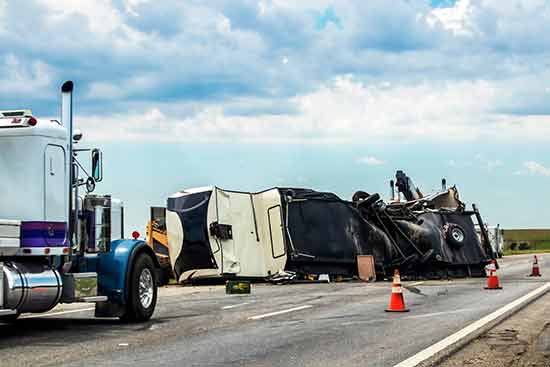 You need a commercial driver's license to legally drive a large truck or bus. An RV is a large vehicle as well, but only requires a standard class E license to drive. While RVs are a fun and convenient way to travel, they can be more dangerous than a regular car or SUV due to drivers' inexperience with such a large vehicle. Before you pack your bags for your summer road trip, take a look at the tips below to help you stay safe on your RV trip this summer:
Well before your trip, take driving lessons in an RV to ensure you know how to operate the vehicle safely. If lessons are not available near you, rent the same size RV that you will use on your trip and practice driving it around an empty lot or roads with minimal traffic. You'll especially want practice braking, which requires much more space to come to a full stop than a car; accelerating, which takes much longer than a car does; relying on mirrors rather than a rear windshield to see behind you; as well as parking and exiting a parking spot. It's also important to practice turning, especially right turns since you will need much more space than a car does.
Some roads have height restrictions due to low bridges or overpasses. Before you depart on your journey, learn the height of your RV and check the height restrictions of all the roads your will be taking to make sure that your RV is within the limits.
Contact your car insurance company to find out if your insurance covers you in an RV or if you need a separate insurance contract.
Tall vehicles, like RVs, are more susceptible to be pushed around or flip in high winds than vehicles that are closer to the ground. Check the weather before you leave, if winds are in the forecast, it may be best to delay your departure.
Learn the maximum cargo capacity of the RV and the safest way to distribute the weight. This is essential to maintain control of the vehicle and minimize the risk of accidents. You'll also want to check the weight limits of the roads you plan to travel on to ensure that they can handle the weight of your RV.
In the event you are in an accident in your RV, you should take the same steps as you would in any other vehicle:
Call 911 to have a police officer come out, inspect the scene, and file a police report.
Take photos and videos of the scene of the accident. Write down the contact information for any witnesses. Take down the name, contact information, and insurance information for the other driver.
Seek medical attention as soon as possible, and ideally within 24 hours of the accident.
Call Rader Law Group right away to learn about your rights to seek justice for your injuries.
The team at Rader Law Group wish you a safe summer full of adventures in your RV!
Rader Law Group, LLC
With decades and decades combined experience, the attorneys at Rader Law Group understand the meaning of Justice. Our one and only mission is to get each client the justice he or she deserves; our team of attorneys never back down when we know our client is right.
We offer our clients the compassion and guidance they need as they work through trying times in their lives. The balance of working relentlessly for our clients combined with our caring approach has helped us achieve a fantastic record of success with our clients. We get our clients the justice they deserve.
At Rader Law Group, You matter. Your justice matters. Your Justice Starts Here. 954-913-2273.