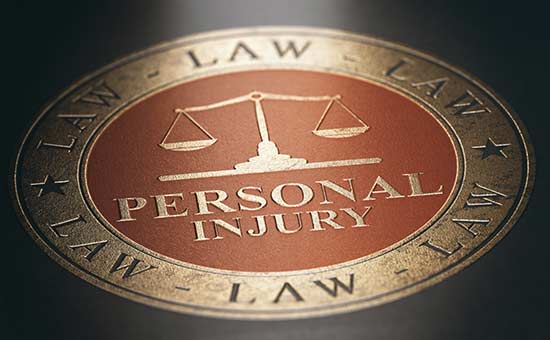 If you or a loved one were injured due to someone else's negligence, you may be able to collect compensation for your injuries. The first step to financial recovery is meeting with an attorney to discuss your case and learn your legal options. If you've never worked with an attorney before, you may be unsure where to find one. Here are four tips to finding the right attorney for you:
Attorneys can be generalists or specialize in a particular area of law. An attorney who is a generalist provides legal counsel on a wide variety of topics that range from business law, to criminal law, to personal injury law, just to name a few. Other attorneys specialize in one or a select few fields of law and only take cases that deal with that specialty. The type of attorney that helps injury victims secure compensation for their injuries is a personal injury attorney.
To start your search for a personal injury attorney, ask friends, family, or co-workers if they have worked with one that they recommend. You can also search online for names through reputable sites, such as the Florida Bar Association, Avvo.com, or Martindale.com.
After you have a few names, check out their websites and set up an appointment to learn more about them. Some important topics to discuss are:
How long have they been practicing?
What is their success rate?
Have they worked on cases similar to yours?
If necessary, do they have in-house experience to litigate your case (present your case in front of a judge and/or jury in a courtroom)?
How does their fee structure work and what is the process for expenses?
Do they think you have a case?
How much do they think your case is worth (they will likely give you a range rather than a specific dollar figure)?
Depending on the specifics of your case, you may be working with you attorney for several months, or even years, so it's important that you feel comfortable with them. Do they seem like someone you could trust? Do you have a rapport with them? Are their office staff friendly and welcoming?
You deserve an attorney who will pursue every cent you are owed, even taking the fight into the courtroom, if necessary. At Rader Law Group, we pride ourselves in offering care and compassion to our clients who have been wronged, while passionately pursuing justice on their behalf. We offer free consultations so you can meet us, discuss the details of your case, learn your options, and decide if you feel we are a good match for you. Contact us today and learn why thousands of clients have trusted our 75 years of combined experience.
Rader Law Group, LLC
With decades and decades combined experience, the attorneys at Rader Law Group understand the meaning of Justice. Our one and only mission is to get each client the justice he or she deserves; our team of attorneys never back down when we know our client is right.
We offer our clients the compassion and guidance they need as they work through trying times in their lives. The balance of working relentlessly for our clients combined with our caring approach has helped us achieve a fantastic record of success with our clients. We get our clients the justice they deserve.
At Rader Law Group, You matter. Your justice matters. Your Justice Starts Here. 954-913-2273.