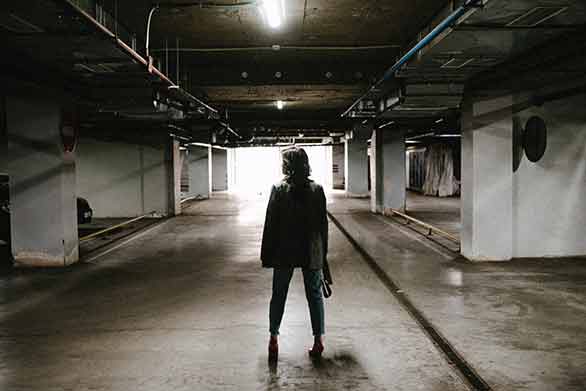 Do you feel vulnerable when you walk by yourself in a parking lot? If you do, your fears are not unfounded. Parking lots, especially at night, can provide many hiding spots for a criminal looking for a target. If you are attacked in a parking lot, you may be entitled to compensation from the parking lot owner. While the attacker is the one who committed the crime, the parking lot owner has a responsibility to provide an environment that is safe from foreseeable safety incidents.
Premises Liability and Duty of Care
Premises liability laws describe the duty of care that a property owner must provide to the users of their property. In a parking lot, this means that a parking lot owner must take reasonable steps to ensure that the parking lot users are safe when they are in the lot. Some examples of this can include providing good lighting, using security cameras, posting signs pointing out the security cameras, and/or providing a security guard. If the parking lot is located in a high-crime area, a parking lot owner must take more precautions than in a low-crime area.
To win a premises liability claim against a parking lot owner, the crime victim needs to show that:
The parking lot owner knew or should have known about conditions in the parking lot that could make a customer a crime victim
The owner failed to correct the conditions or warn the customer about the conditions
The customer was attacked in the parking lot because of the conditions
What To Do If You are Attacked in a Parking Lot
Call 911. File a police report and seek medical care right away.
If possible, take photos or videos of the crime scene. Also, if possible, take down the names and contact information of any witnesses.
Contact the owner of the parking lot and let them know that the incident occurred. Request that they send you any security camera footage of the incident.
Contact an experienced personal injury law firm, like Rader Law Group. It's important to call an attorney as soon as possible so they can investigate the crime scene first-hand for evidence. Time is of the essence. The longer you wait, the easier it is for evidence to go missing, for the parking lot owner to change the conditions of the parking lot, and for witnesses' memories to fade.
Rader Law Group's attorneys are experts in premises liability cases. We have won millions of dollars for clients who were injured as a result of a property owner's negligence. If you were attacked in a parking lot, contact us today for a free case evaluation.
Rader Law Group, LLC
With decades and decades combined experience, the attorneys at Rader Law Group understand the meaning of Justice. Our one and only mission is to get each client the justice he or she deserves; our team of attorneys never back down when we know our client is right.
We offer our clients the compassion and guidance they need as they work through trying times in their lives. The balance of working relentlessly for our clients combined with our caring approach has helped us achieve a fantastic record of success with our clients. We get our clients the justice they deserve.
At Rader Law Group, You matter. Your justice matters. Your Justice Starts Here. 954-913-2273.