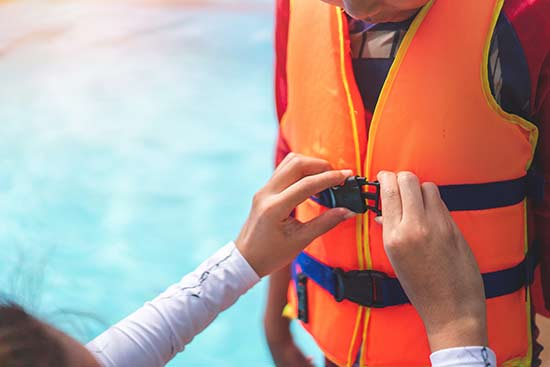 Florida has the longest coastline in the continental United States . Not surprisingly, boating is a favorite pastime of South Florida locals and tourists alike. Many boating enthusiasts may be surprised to learn that boating is the cause of thousands of accidents and millions of dollars of property damage each year. Following are some eye-opening statistics from the United States Coast Guard from 2020:
That year, there were 5,265 boating accidents, leading to 767 deaths, 3,191 injuries, and $62.5M of property damage.
75% of the deaths were caused by drowning and 86% of those who drowned did not wear a life vest.
77% of deaths occurred on boats where the operator was not trained in boating safety.
Alcohol was the leading contributing factor to fatal boat accidents.
If you own a boat and want to safely host friends and family on the water, following are some ways to reduce your risk of a boating accident:
Enroll in a recreational boating safety course. There are options both online and in-person. The classes teach you how to manage your boat, how to handle inclement weather, and general recreational boating safety tips. The U.S. Coast Guard lists a number of classes on their website at: Boating Safety Courses (uscgboating.org).
Make sure everyone on your boat has a U.S. Coast Guard-approved life vest that fits properly. Life vests come in different sizes, so check that everyone has one that fits while still on land. Even if you or a guest is a strong swimmer, they still need a life vest.
Like other motor vehicles, boats have capacity limits. Make sure you know the limits on yours before you load it down with people and supplies.
Check the weather before you depart. If the forecast calls for high winds or rain, reschedule your outing. When you are on the water, the conditions can change from beautiful to choppy water and high winds very quickly, creating a dangerous situation.
Create a float plan and leave it with a trusted friend or neighbor on-shore. If you don't return or contact the friend per your pre-arranged plan, they can contact the Coast Guard for you and give them your float plan to help in finding you.
Just like on land, never drink and drive. Your risk of causing a boating accident skyrockets when you drink alcohol. Moreover, guests who are inebriated could fall over the side into the water, so they should not drink to excess either.
By following these tips, you can improve your chances that your day on the water will be a relaxing, memorable, and fun event for you and your guests. If, however, you are injured in a boating accident that you feel was not your fault, contact Rader Law Group right away for a free case evaluation.
Rader Law Group, LLC
With decades and decades combined experience, the attorneys at Rader Law Group understand the meaning of Justice. Our one and only mission is to get each client the justice he or she deserves; our team of attorneys never back down when we know our client is right.
We offer our clients the compassion and guidance they need as they work through trying times in their lives. The balance of working relentlessly for our clients combined with our caring approach has helped us achieve a fantastic record of success with our clients. We get our clients the justice they deserve.
At Rader Law Group, You matter. Your justice matters. Your Justice Starts Here. 954-913-2273.
References Used:
World Atlas. US States With The Longest Coastlines – WorldAtlas. Accessed June 6, 2022.
US Dept. of Homeland Security. US Coast Guard. Office of Auxiliary and Boating Safety. 2020 Recreational Boating Statistics (uscgboating.org). Accessed June 7, 2022.